Mini One Day Event
The 2017 Mini ODE is on the 10th September and will have 3 classes the Minimus over the 1′ 6″ (50cm) course, the Triers over the 2′ (65cm) course and the Novice over an extended 2′ 6″ (80cm) course.  The 80cm course will be straight forward and an easier track than we have for the hunter trials.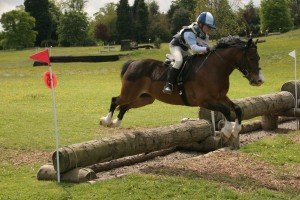 This event is for everyone (children, nervous adults, baby horses and ponies) who would like to have a go but want no pressure.  The dressage tests are simple and can be read if you find it difficult to remember them while concentrating on everything else that might go wrong.  Show jumping and XC are small and straight forward but there is plenty of variety if you have a young horse that you would like to educate.
Click on words below for schedule
Times for the 2017 event are now ready – just a few points to note!  Firstly the secretary is usually trying to juggle 3 other jobs when you ring and will probably have had a senior moment and omitted someone's name or forgotten that you have to get to Great Aunt Elsie's birthday halfway through the event – do not panic give me another ring or text most things can be sorted out!
Show jumping and XC times are close together and you are welcome to show jump in XC colours so you can go straight from SJ to XC.  Of course if you prefer stop off on the way and change that is also fine.
We have decided in the interests of not having people hanging around all day to divide classes 2 and 3 into two small sections instead of one larger class.  They are all mixed age as there were not enough juniors to make separate sections.  There will be rosettes to 10th in all sections and we will award trophies to the first two competitors in each section.
Note for the multiple riders in class 3 – I know your jumping times will be tight just do best you can and make sure you get your second horse to xc before the end of the class.  The steward will have been told to let you in as soon as you are ready with your first horse!